Last Monday (February 2, 2015), Reserve Bank Australia (RBA) cut rates to 2.25% from 2.50%, record low. On my post "Now, Bank of Canada (Boc) Shocks by rate cut. Who's next?", I predicted RBA was going to be the next central bank who will cut the rates. If you have not read it, feel free to go to the post. Immediately after the announcement, Aussie fell about 100 pips. In the statement by the Governor of RBA, Glenn Stevens, "The Australian dollar has declined noticeably against a rising US dollar over recent months…remains above most estimates of its fundamental value, particularly given the significant declines in key commodity prices. A lower exchange rate is likely to be needed to achieve balanced growth in the economy." They are basically saying that Aussie is little stronger and needs weaker currency to help their economy grow.
In the same hour RBA announces rate cut, AUD/USD dropped all the way to 0.7651, lowest since May 2009. After dropping almost 200 pips, the next day was total opposite. In the next day, Aussie absorbed all of the loses, due to short squeeze in non-dollar currencies and rise in oil prices. The rebound in Aussie is a perfect sell opportunity. I believe, in the six months, AUD/USD will drop over 300 pips, under 0.7500.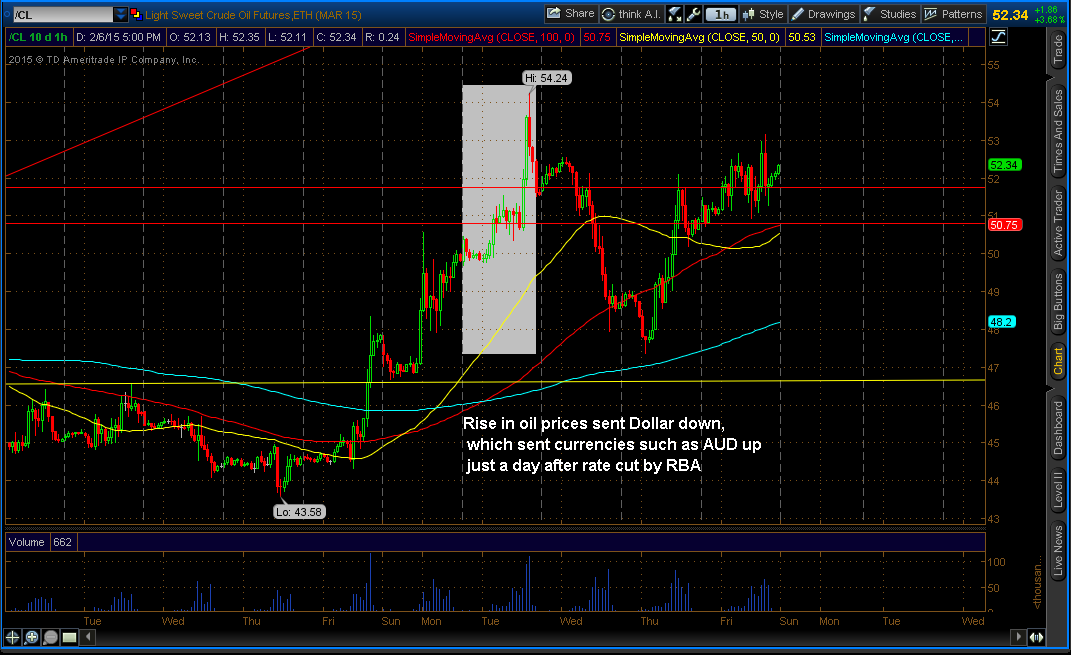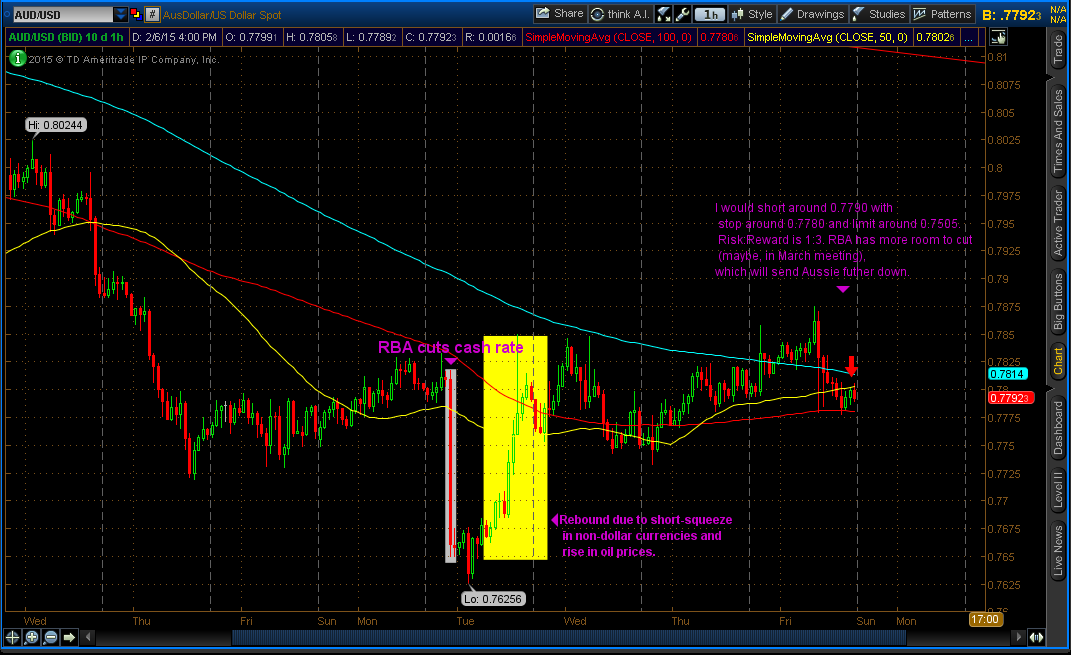 Last Thursday (February 5,2 2015), RBA released its quarterly Monetary Policy Statement, signaling another rate cut coming in the way. RBA lowered its 2015 growth and inflation forecasts. In November, they expected expansion between 2% and 3%. Now, they are expecting 1.75% and 2.75% (lowering by 0.25%). They also predicted that unemployment will rise. I believe another rate cut is coming this year. But, the question is "When?". Again, rebound in AUD/USD is selling opportunity not to be missed.