Last Wednesday (June 10, 2015), Reserve Bank of New Zealand (RBNZ) cut the Official Cash Rate (OCR) by 0.25% (25 basis points) to 3.25% for the first time since March 2011. According to RBNZ, further easing may be needed if future economic data are weak ("We expect further easing may be appropriate. This will depend on the emerging data."). They believe Kiwi (NZD) is overvalued and "…further significant downward adjustment is justified.". I can tell that they badly want Kiwi to decline.
In 2014, RBNZ raised rates four times from 2.50% to 3.50% (March, April, June, July), before pausing further hikes due to price depreciation in oil and dairy.
RBNZ lowered interest rates to boost inflation as growth in New Zealand slows. They are responding to slowing growth as dairy prices fall and inflation is not showing any signs that it will increase. The inflation is near zero and the central bank wants it at 2%, same as other major countries. Consumer Price Index (CPI) inflation currently stands at 0.1%. Fonterra Cooperative Group ltd., the world's biggest dairy exporter, is a New Zealand company and is responsible for about 30% of the world's dairy exports. The average prices of dairy has been declining, reflecting on lower inflation. Lower cash rate should help support dairy farmers which will lead to more spending.
The central bank also changed its growth forecast. They see inflation reaching their target–2%–by 4th quarter of 2016, from previous forecast at 3rd quarter of 2017. Why do they think that they will reach their inflation target by the end of 2016? They believe lower rates combined with currency decline (NZD, or Kiwi) will speed up inflation. However, they cut Gross Domestic Product (GDP) forecast for next year from 3.8% to 3.3%.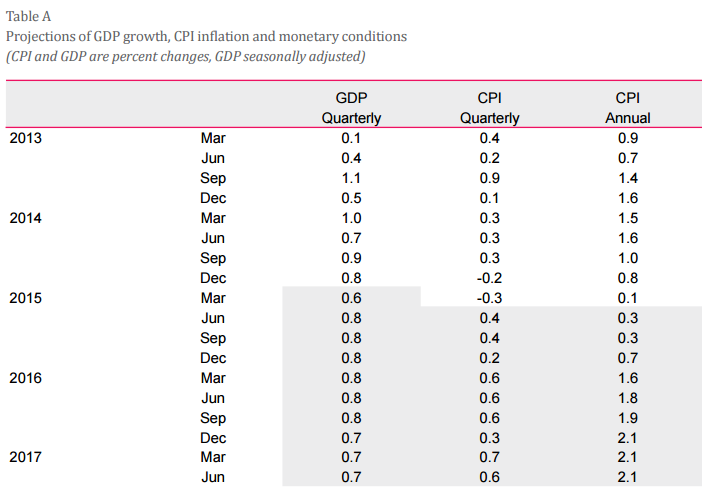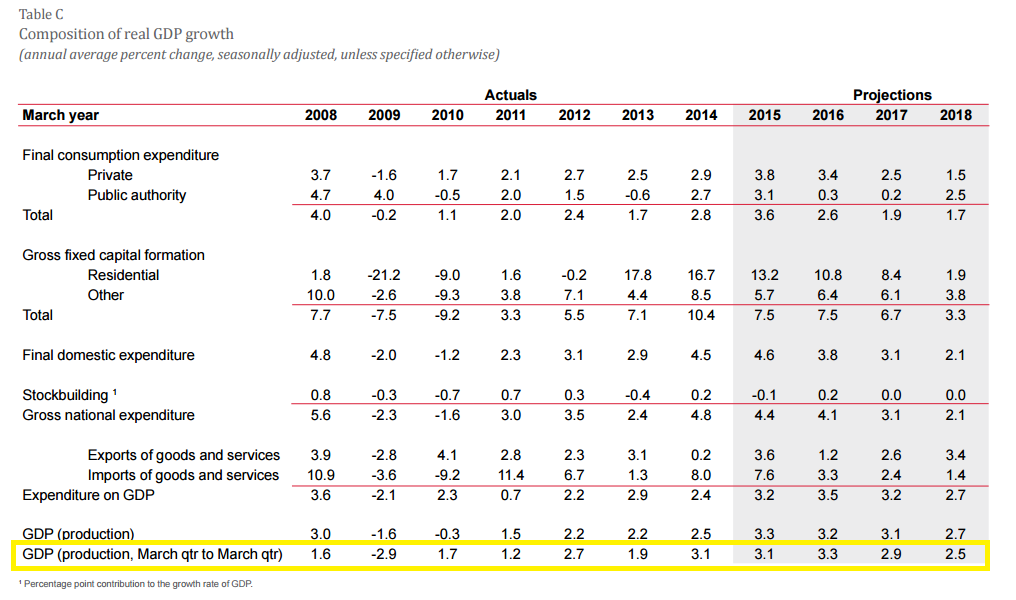 Housing prices in Auckland, New Zealand's largest city, have increased significantly. Lower borrowing costs (lower rates) might cause housing bubble which can have devastating effect across the country. Graeme Wheeler, governor of RBNZ, said a lack of housing supply is the main cause of surging market prices.
Immediately after the release, NZD (Kiwi) came crushing down. Kiwi against the US Dollar (NZD/USD) fell almost 200 pips to 0.7017, lowest since September 2010. After the immediate drop, I closed my short on NZD/USD, taking almost 800 pips profit. The reason for the close? The pair did not close below the support level around 0.7025. During this kind of news, the pair should have easily closed below the support level. Unfortunately, it did not. Therefore, I closed my position. As of right now, it's below the support level and I would go short again once it rebounds little bit (and technical analysis of course).
Another news that might support NZD/USD to go lower are positive US economic news and upcoming rate-hike, unless future US economic reports are negative and the tone of the Fed changes to raising the rate later on.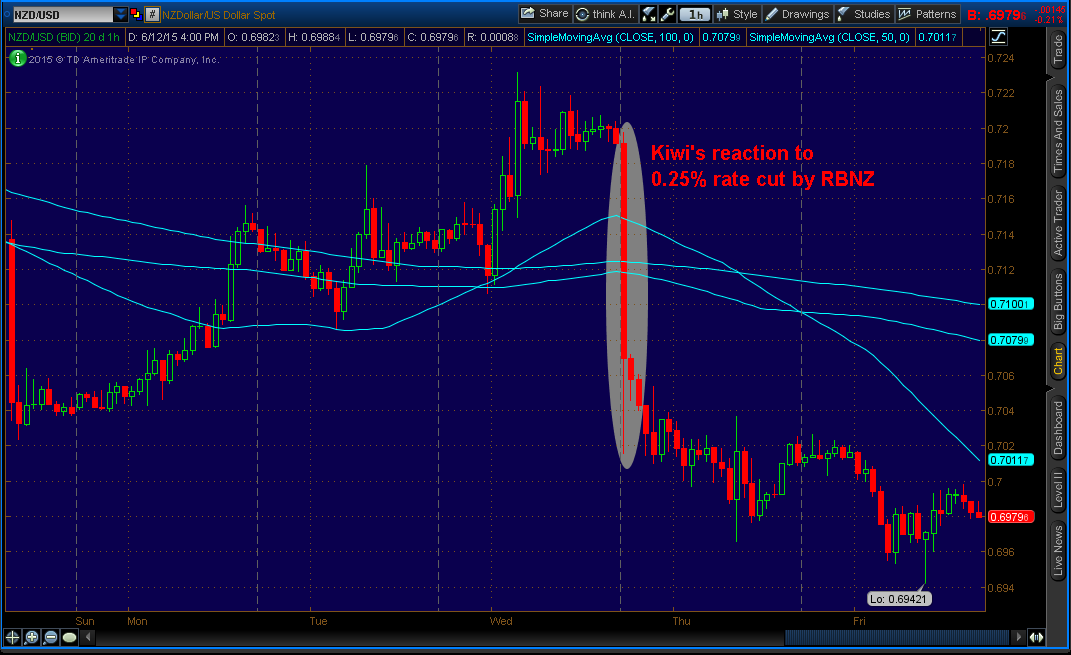 Feel free to leave your comments below and/or contact me on this website, twitter, and/or LinkedIn. Thank you.