Last Wednesday (January 28, 2015), Reserve Bank of New Zealand (RBNZ) left interest rate or Official Cash Rate (OCR) unchanged at 3.5%. In a statement, two key words "unjustified" and "unsustainable" left Kiwi tumbling. In the statement, "While the New Zealand dollar has eased recently, we believe the exchange rate remains unjustified in terms of current economic conditions, particularly export prices, and unsustainable in terms of New Zealand's long-term economic fundamentals. We expect to see a further significant depreciation." They said that NZD or Kiwi exchange rate is too high and they expect it to decline further."We expect to see a further significant depreciation" signals to me that RBNZ is planning to interfere in their currency, Kiwi. (or they just said that to make their currency to decline). Kiwi fell to the lowest March 2011.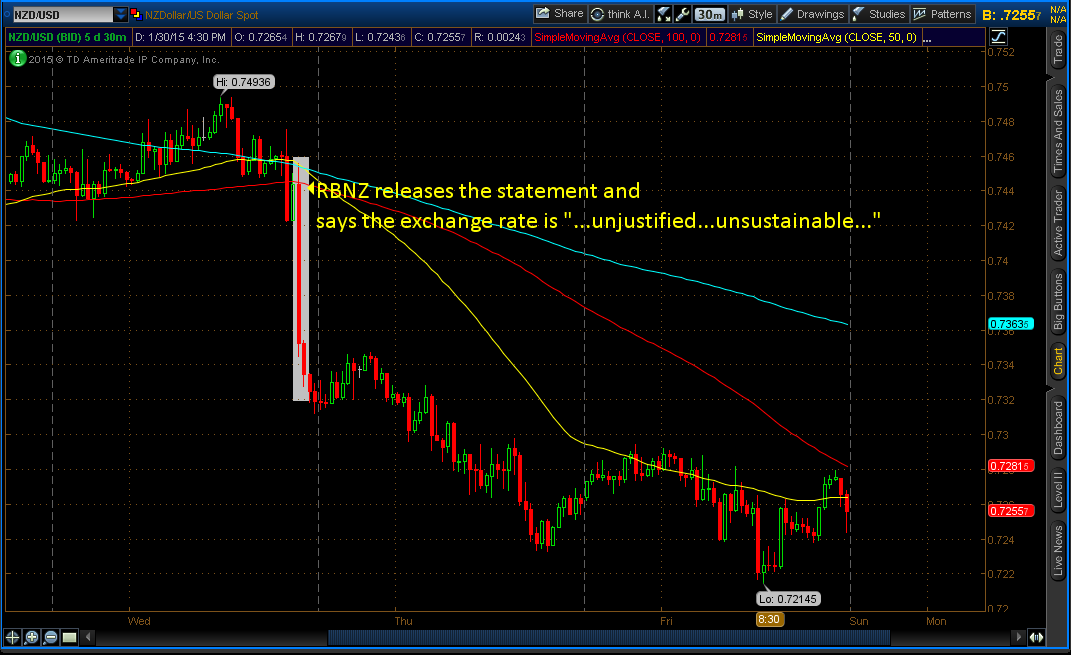 In 2014, RBNZ raised Official Cash Rate (OCR) from 2.50% to 3.50%, increase of 1%. They raised OCR by 0.25% in four consecutive months in 2014; March, April, June and July. That was around the time oil plunge began, which is June. From September to today, they did not raise OCR. Since oil declined more than everybody expected, RBNZ stopped raising OCR. RBNZ's tone on the interest rate shifted to a neutral stance, "In the current circumstances, we expect to keep the OCR on hold for some time. Future interest rate adjustments, either up or down, will depend on the emerging flow of economic data."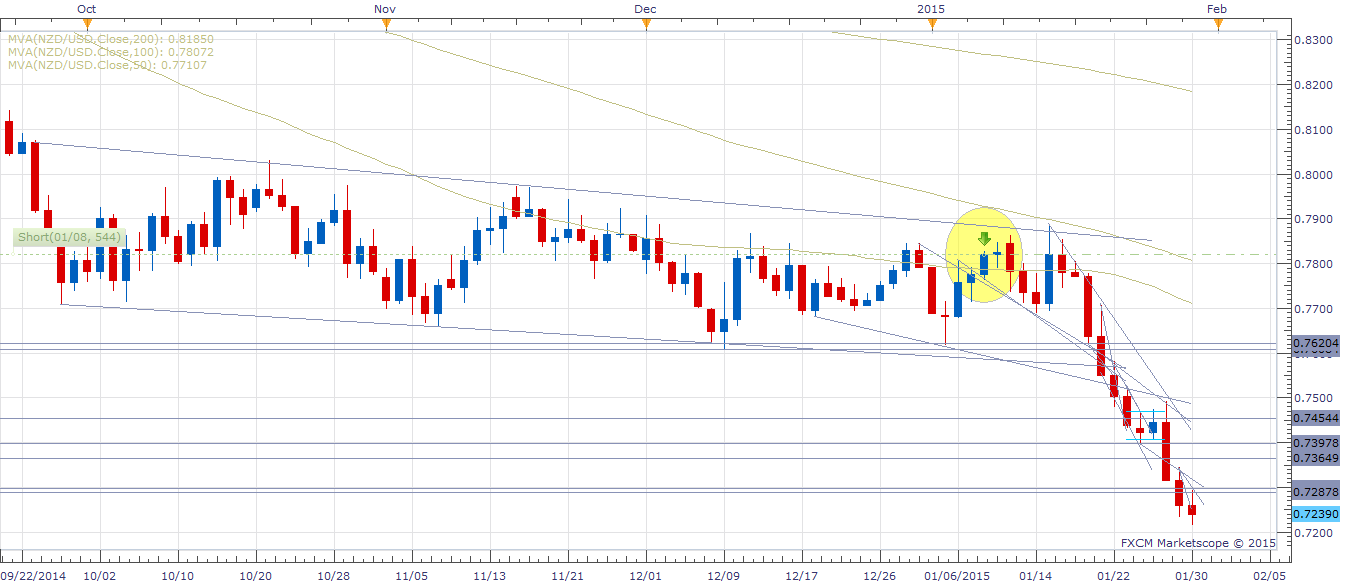 I would be short on kiwi. If you want to go short on kiwi, I would suggest waiting until it rebounds little bit. I'm already short on it and have been since the beginning of January. If you want to know, where and when I went short, the chart below will tell you. These small lines you see are fit for 1H (Hourly) chart. What you see below is daily chart.