In the previous two articles, I wrote about my forex trading and equity investments performance for the first quarter of this year. In this article, I will talk about my 1st quarter performance for equity/commodity trading.
---
For the first quarter of 2017, my active trading performance for equities and commodities (commodity ETFs) was up 3.51%.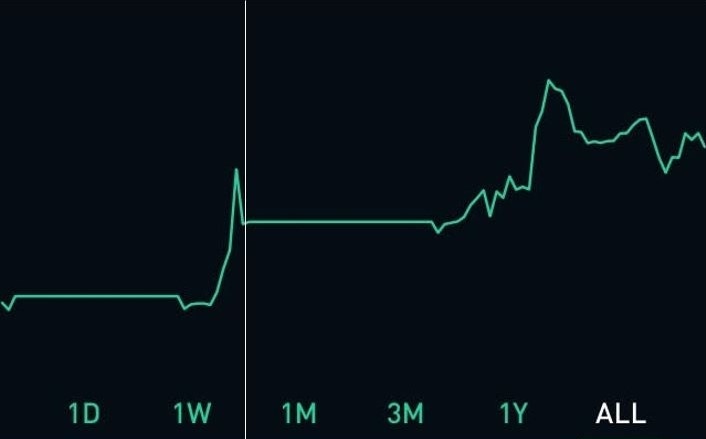 For years, I could not trade equities and commodity ETFs due to commissions. Thanks to Robinhood, I'm not able to trade for free.
My first loss came from the first trade of the year. I thought energy, especially oil would go up over the next few hours, but I was wrong. So I closed my long position on Direxion Daily Energy Bull and Bear 3X Shares (ERX) at 2.13% loss (everything was tweeted out)
A month later, I made another call on oil. This time, short oil. I went long inverse oil ETF. Here's why I thought oil would drop;
Here's why I shorted oil yesterday. (long $SCO, inverse oil etf). $CL_F #OPEC #crowdedtrade #oilproduction pic.twitter.com/kTfRQ276A0

— Khojinur Usmonov (@Khojinur30) February 22, 2017
I closed the SCO position a month later at 22.55% gain, the biggest gainer of all positions closed during the first quarter of this year.
My biggest loss came from VelocityShares Daily 2x VIX Short-Term ETN (TVIX). I thought volatility would pick up in the coming month (and it did a little bit). However, after they underwent 1:10 reverse split on March 16th, I did not want to risk having the ETN go to single digits once again, so I indeed closed the position at 17.27% loss.
In nominal terms, the 22.55% gain on SCO is 3 times larger than the 17.27 loss on TVIX.
There are other positions that made and lost money. But overall, my portfolio was up 3.51% in the 1st quarter.
Current Positions:
I can only go long securities on Robinhood. My current positions are SPXS, WFC, LULU, DIS, EXPE, VRX.
I went long on Direxion Daily S&P 500 Bill and Bear 3x Shares (SPXS), which is inverse of S&P 500, because I believe investors are underestimating the negatives of Trump's policies. Once investors realize the negatives of Trump's fiscal policies and/or his actual policies are less stimulative as he proposed, the market will take a dump.
A lot of people think tax rate will be reduced to 15%. I have been watching some of Trump's TV interviews, especially on Fox News, and it seems Trump himself does not believe tax cut will be 15% or lower. He basically said it might have to be little higher, say around 20%.
I also watched Trump's body language and I believe Trump is not confident in what he's saying about his fiscal stimulus plan as he was during the campaign.
So when the actual plan is released, investors will be disappointed.
SPXS is also a small hedge for my portfolio as I'm long individual U.S. stocks.
I'm also long on Wells Fargo (WFC), Lulelemon Athletica (LULU). I believe the plunge on LULU is overdone and could fill half of the gap. WFC fell after the earnings report last week. General bank earnings are trending higher and Well Fargo is no different. I went long on WFC also due to technical purposes.
I'm also long on Disney (DIS). I bought just at the start of rumors that Apple (AAPL) would buy Disney.
I'm also long on Expedia (EXPE). See this awesome tweet thread.
1/ I'm gonna buy $EXPE (short-term). Here comes the reasons…

— Khojinur Usmonov (@Khojinur30) March 6, 2017
And finally, I'm long Valeant (VRX). I went long on the pharmaceutical company the day after Bill Ackman revealed he cut his $4 billion loss.
Valeant recently extended the maturity of their debt until the early 2020s, which gives them about 5 years to restructure their capital and the company. Plus, they have over $5 in cash for each share.
Just because Ackman lost big on VRX does not mean he's not a great investor. He is a great investor (that's why he's rich?). If you watch his presentations and talks, he knows about he's talking about. He does his research and deeply cares about other people. At least that's what I think.
The current positions I mentioned above can change at any time or reverse. Thank you.