Update on MSFT: I'm still watching MSFT (Microsoft stock ticker) for good entry. I will go long on it in the future at a good entry price. Microsoft stock and other blue chip stock fell after Intel slashed revenue outlook due to weak PC demand. The decrease in the price of MSFT is still a good buying opportunity.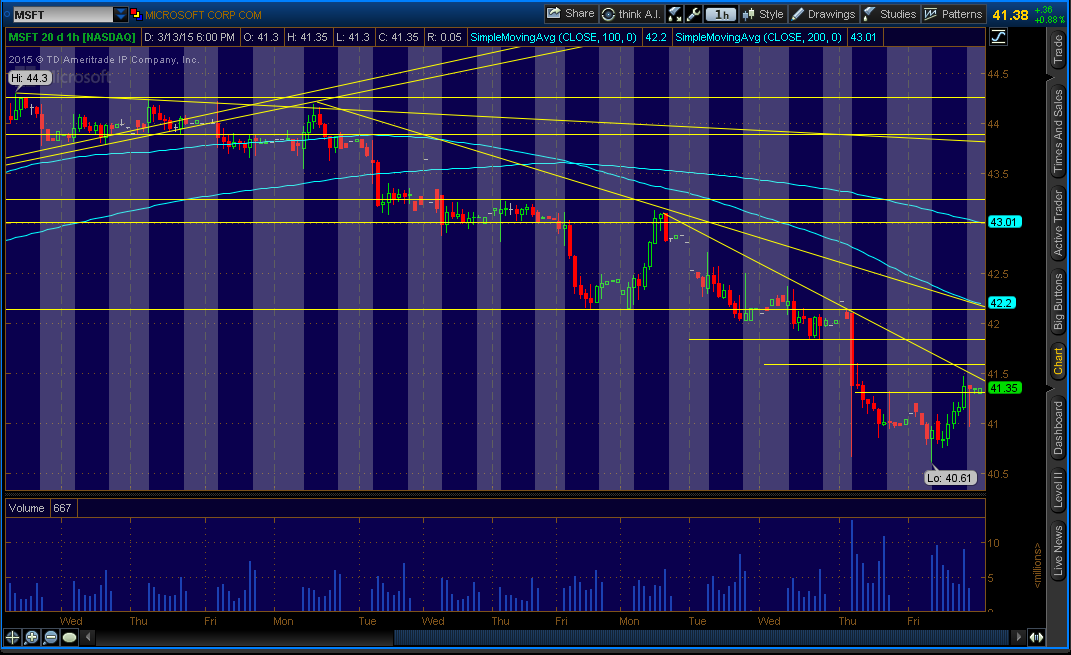 Last Wednesday, Reserve Bank of New Zealand left the Official Cash Rate unchanged at 3.5%. NZD (Kiwi) quickly reacted by rising as it disappointed traders who were looking for rate cut. In a statement by the Reserve Bank Governor Graeme Wheeler, cited that the New Zealand dollar "…remains unjustifiably high and unsustainable in terms of New Zealand's long-term economic fundamentals."  I still believe that RBNZ will intervene and send NZD down, if not by rate-cut. I would be short on NZD/USD, at this time.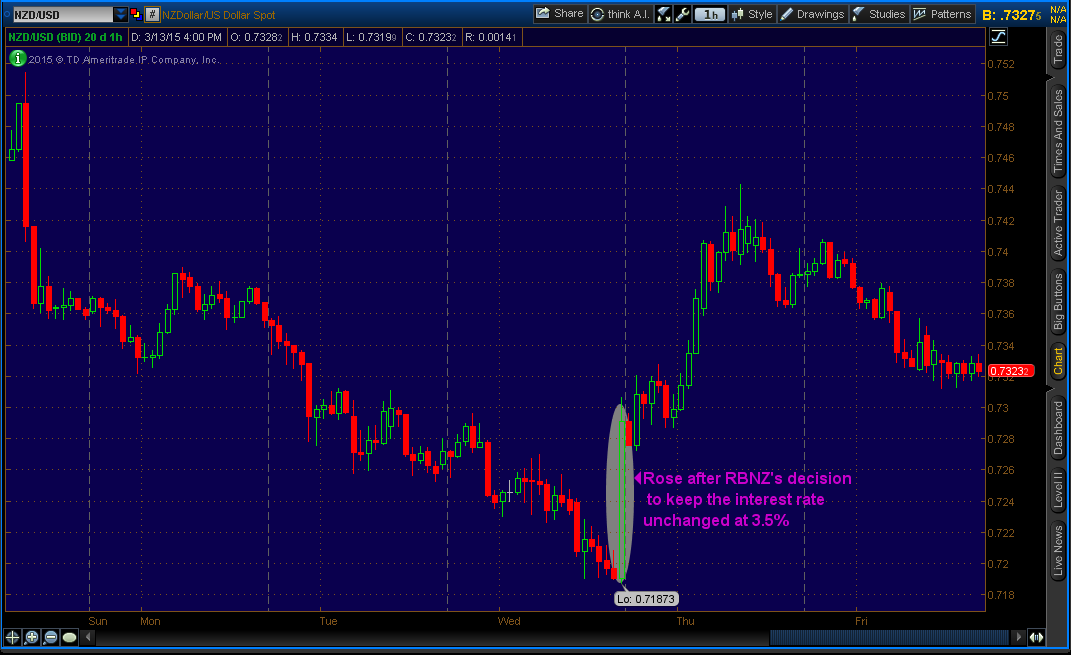 Upcoming: Bank of Japan (BoJ, Late Monday/early Tuesday – March 16/March 17 EST), Federal Reserve (Wednesday – March 18 – 2 P.M EST) and Swiss National Bank (SNB, Thursday – March 19 – 4:30 A.M EST).
BoJ will either hold or increase the stimulus package. If they do, JPY (Yen) will be bearish–sending USD/JPY further up–after rising to over 121.00 this week. If they don't, we have to watch for their tone. It will be either bearish or bulling on the Yen, depending on what BoJ say, or react.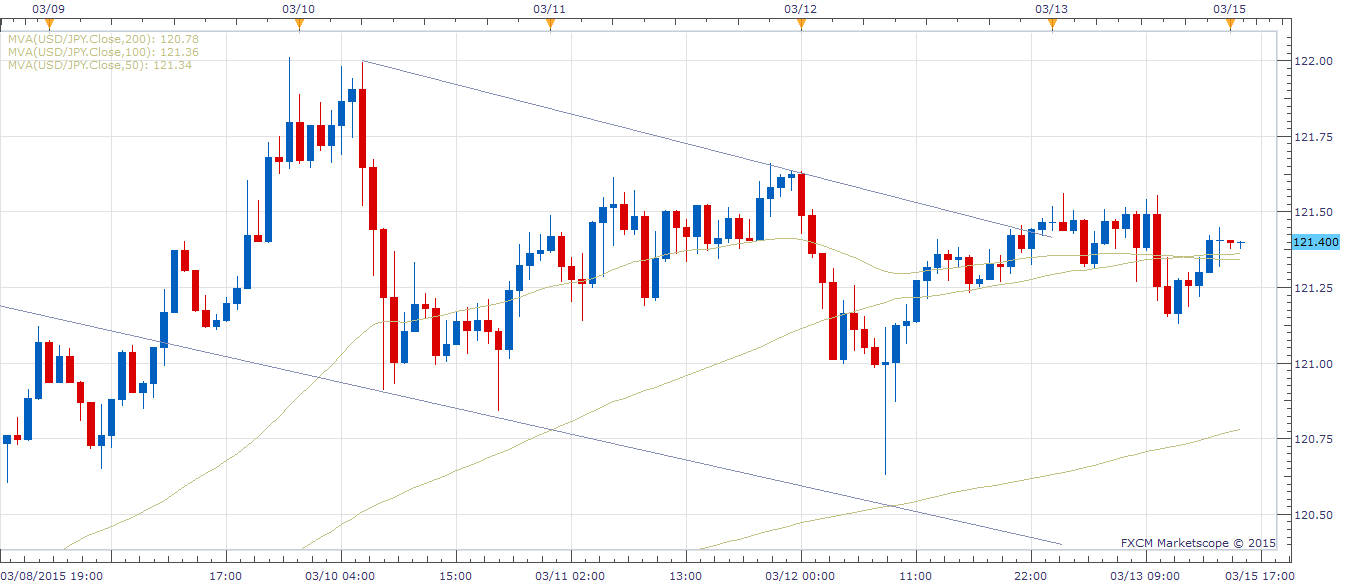 Federal Reserve will be watched very closely after a very positive non-farm payrolls last week. This week, U.S stocks were a roller coaster. There was a hard sell-off in equities and a bullish USD (U.S Dollar), due to an increasing chance of rate-hike. On Thursday (March 12, 2015), Retail Sales came out very negative. Retail Sales fell 0.6% (-0.6%), worse than expected of 0.3%, following -0.8%. Core Retail Sales (excluding automobiles which accounts for 20% of Retail Sales) fell 0.1% (-0.1%), worse than expected of 0.6%, following -1.1%. However, it was little better than previous report in February. I believe people who are saving money from low oil-prices are probably paying off their debts, before they spend on "wants". The U.S market reacted positively because some people thought that negative Retail Sales would hold-off the Federal Reserve from raising the interest rates. On Wednesday, the Fed might also drop "patient", signaling that rate-hike is very close.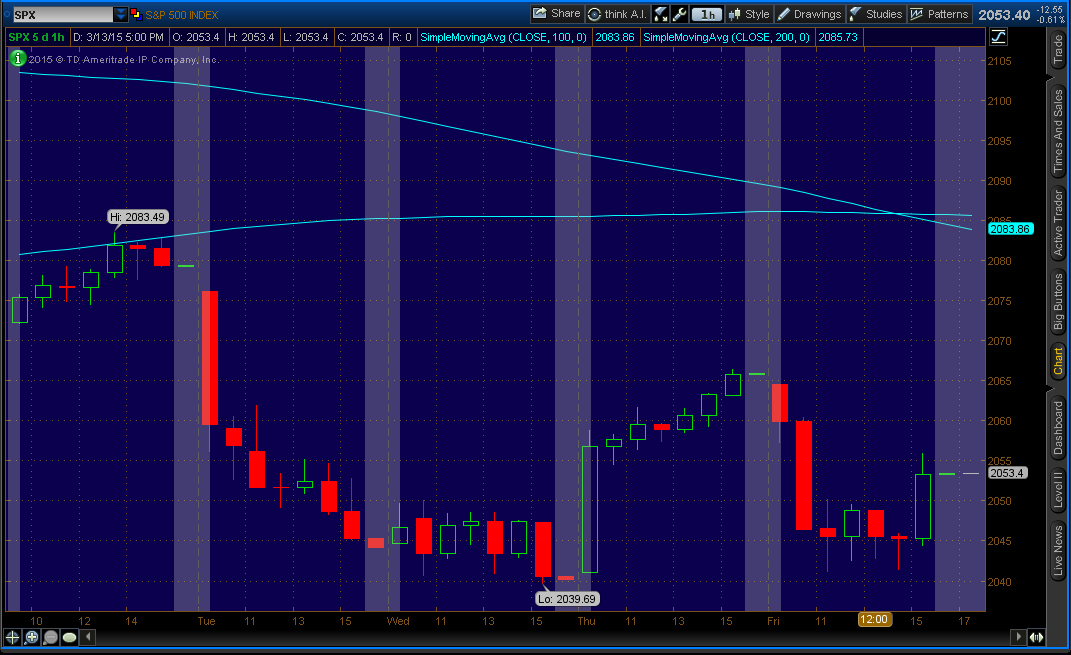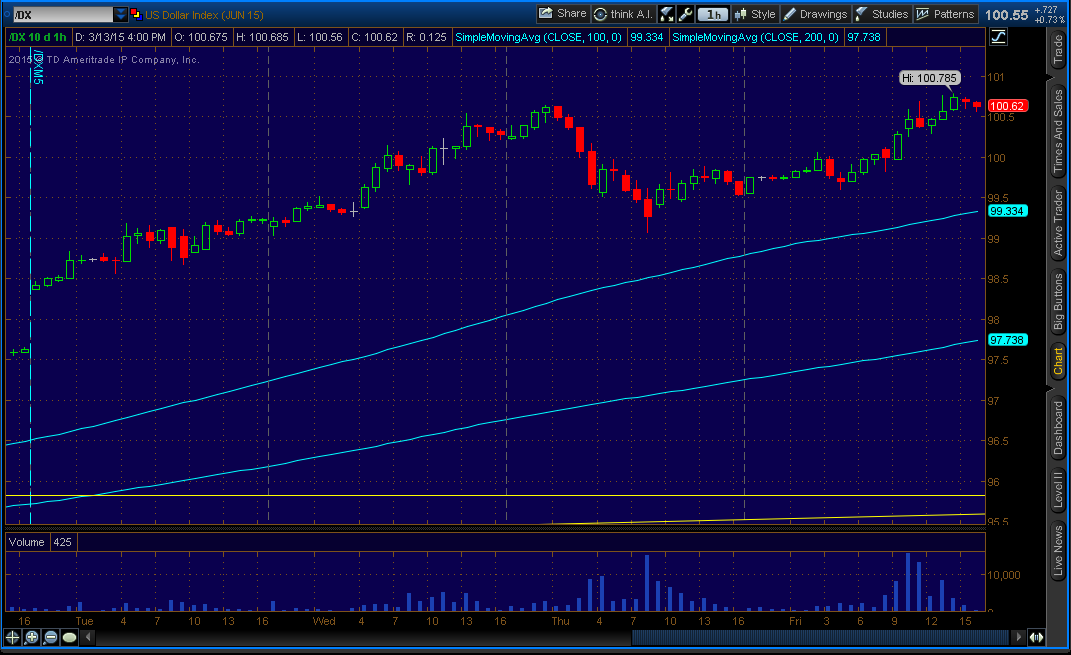 SNB might set a new floor to the exchange rate (EUR/CHF). I would not trade CHF (Swiss Franc) because of two reasons. One, it's too violent and there is no clear direction yet. Second, SNB does not know what it's doing after what they did in January. But, I would still watch out closely, as it might affect other pairs, such as EUR and USD.